A "mystery" guest!
Amidst the colourful characters of Boyard Land, Michael Raivard Speed Painter has made his place. Broadcast on January 11, 2020, the France2 program invited the artist for a glue and glitter performance. The magic of his performance worked and dazzled. At the end of the event, the participants and the audience had to guess the features of Father Fouras, icon of Fort Boyard. As usual, a few minutes were enough for him to create the wow effect!
Shooting under the cold November rains in the Parisian suburbs, imagine it's 6am and the teams are tired, but Michael Raivard appears enigmatic, elegant.
The artist confides that to create wonder on a set, professional commitment and talent are not enough, a real human involvement is the key to emotion. Thank you all! to Passe-Partout, Passe Nul-part, the Double Passe sisters, etc…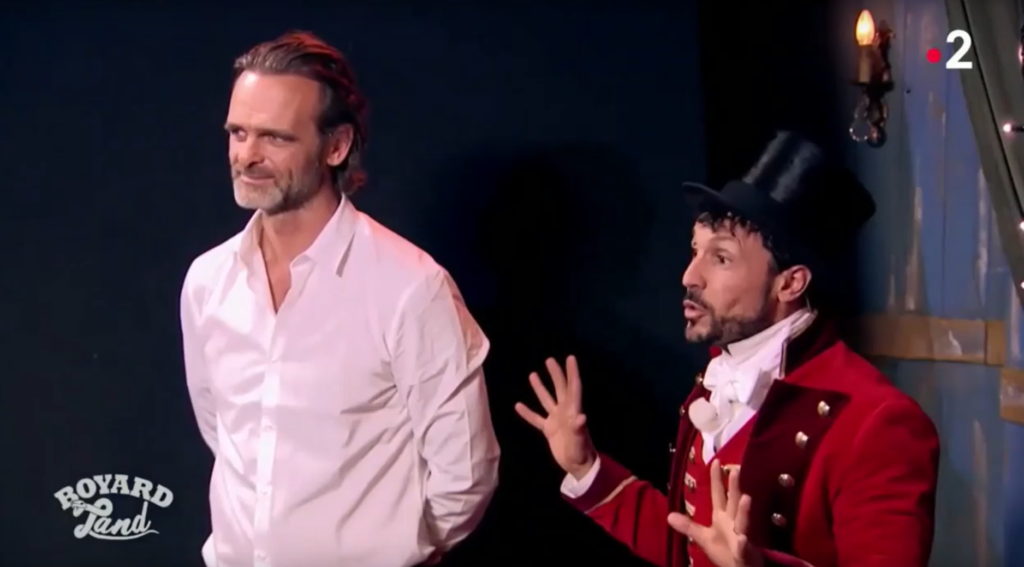 Enjoy the show! Be curious, take a look at the recording.