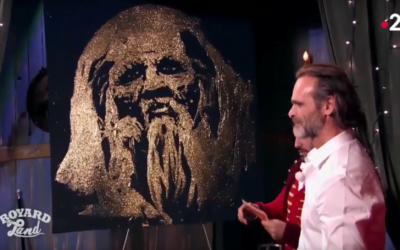 A "mystery" guest! Amidst the colourful characters of Boyard Land, Michael Raivard Speed Painter has made his place. Broadcast on January 11, 2020, the France2 program invited the artist for a glue and glitter performance. The magic of his performance worked and...
read more
Would you like to get in touch ? 06 50 37 79 40 or +33 6 50 37 79 40
Shows and Events On Demand
You wish to book a show, command a canvas or inquire information, please use this form. You can get to us in French, English, German, or Spanish. We will answer you in 24hours.